Insticator's second PathUp event featured Michelle Cordeiro Grant, Founder and CEO of direct-to-consumer lingerie brand, LIVELY. She will share stories and inspiration from her path up to success in a diverse world with our VP, Content Operations, Ealeal Ginott.
Guest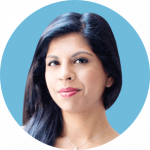 Guest
Michelle Cordeiro Grant
Founder and CEO

Host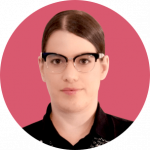 Host
Ealeal Ginott
Vice President, Content Operations

About Michelle
Michelle Cordeiro Grant is the Founder and CEO of LIVELY, a community and brand that inspires women to live life passionately, purposefully, and confidently, creating products and experiences to do so. Michelle launched LIVELY in 2016 and has since raised $15 million in funding, fostered a 140,000+-member ambassador network, and launched in Target. She grew her business from its concept stage to a $105M acquisition by intimates leader Wacoal in just three years, beating the odds of female-founded companies. Previously, while working with Victoria's Secret, she was inspired to create a revolutionary new experience and point of view for the $13B American lingerie category. She coined "Leisurée," a new category that blurs the aesthetic lines of lingerie, active, and swim, taking the best elements of high-style and ultimate comfort from each category, and so LIVELY was born.